Top 3 Reasons to Earn Your RN-to-BSN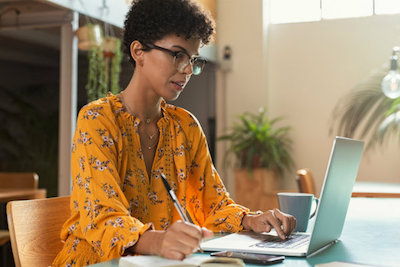 Published: June 1, 2020
According to a 2019 report from Campaign for Action, a national organization seeking to improve health care through nursing, approximately 56% of registered nurses hold a BSN or higher. That's up from about 49% in 2010. This upward trend is projected to continue; NursingOutlook.org predicts that approximately 66% of RNs will have a BSN or higher by 2025.Why are nurses going back to school to earn an RN-to-BSN degree? If you're an associate's degree-prepared nurse, should you consider earning one, too? This article explores why it's important and how it could benefit you and your patients.
1. BSNs Are Linked to Better Patient Outcomes
Studies show there is a correlation between BSNs and better patient outcomes:
2. A BSN Broadens Your Career Opportunities
There is a tremendous shift in health care underway, and the role of nurses is expanding and changing along with it. Nurses with a BSN will likely have greater career opportunities and may be better situated to earn jobs in management, leadership, ethical decision-making and more. Employers often view a registered nurse who holds a BSN as someone more qualified to take on greater responsibility and work in management.
3. Many Employers Prefer a BSN
In addition, employers are increasingly requiring a BSN. According to RN.com, "many health care facilities have begun requiring RNs to have a BSN for entry level nursing positions."
Earn an Online RN-to-BSN With Purdue University Northwest
Purdue Northwest College of Nursing offers an online RN-to-BSN program for nurses looking to earn this important credential. You'll gain practical training and expertise from real-world practitioners, and the online format enables you to continue working while you go to school. The program is accredited by the Accreditation Commission for Education in Nursing, Inc. (ACEN), and the College of Nursing has been designated as a National League for Nursing Center of Excellence (2014–2023).*
Make a lasting impact on the quality of patient care and broaden your career opportunities with a RN-to-BSN degree. Request more information today.